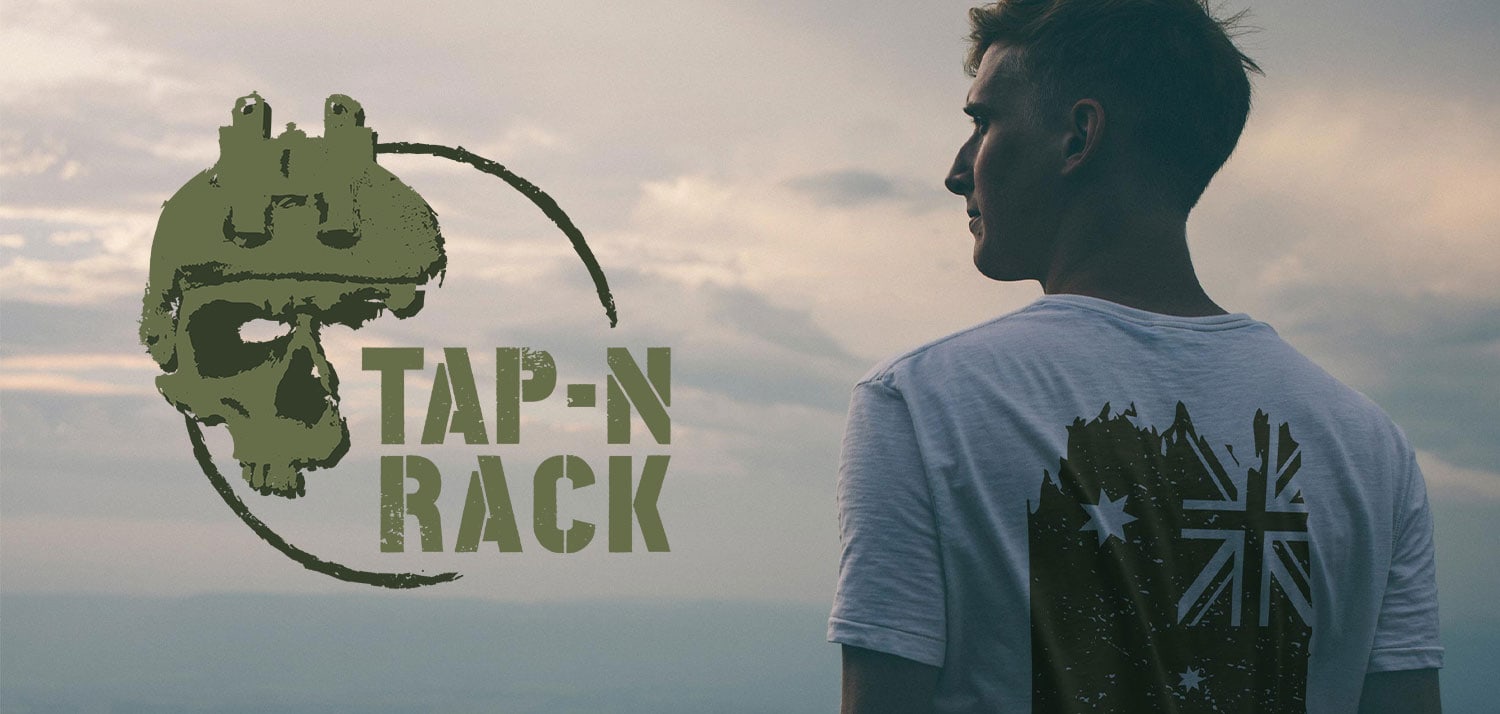 Tap-N-Rack logo design process
This concept brings a edgy feel to the brand with an iconic skull graphic paired with stencil font and distressed overlay.
The addition of the rough circle outline brings all the elements together and also open up options to use it in other marketing material.
A portrait monogram version offers another element for use on labels and t-sleeves.
The colour pallet is inspired by army greens and browns and gives the brand depth and a sense of history.
Project Details
Client Tap-N-Rack Industries
Description Military inspired apparel for all Aussies.
Type New Business
Skills Branding, Logo Design, T-shirt Design, website design.
View tapnrack.com.au
t-shirt designs
Step the Tap-N-Rack online shop, where you'll discover a wide range of military-inspired apparel that combines style, quality, and a hint of attitude. Some of our designs might not be your typical politically correct fare, but they capture the boldness and unapologetic spirit of those who have served with pride.
LIKE WHAT YOU SEE?
let's work together